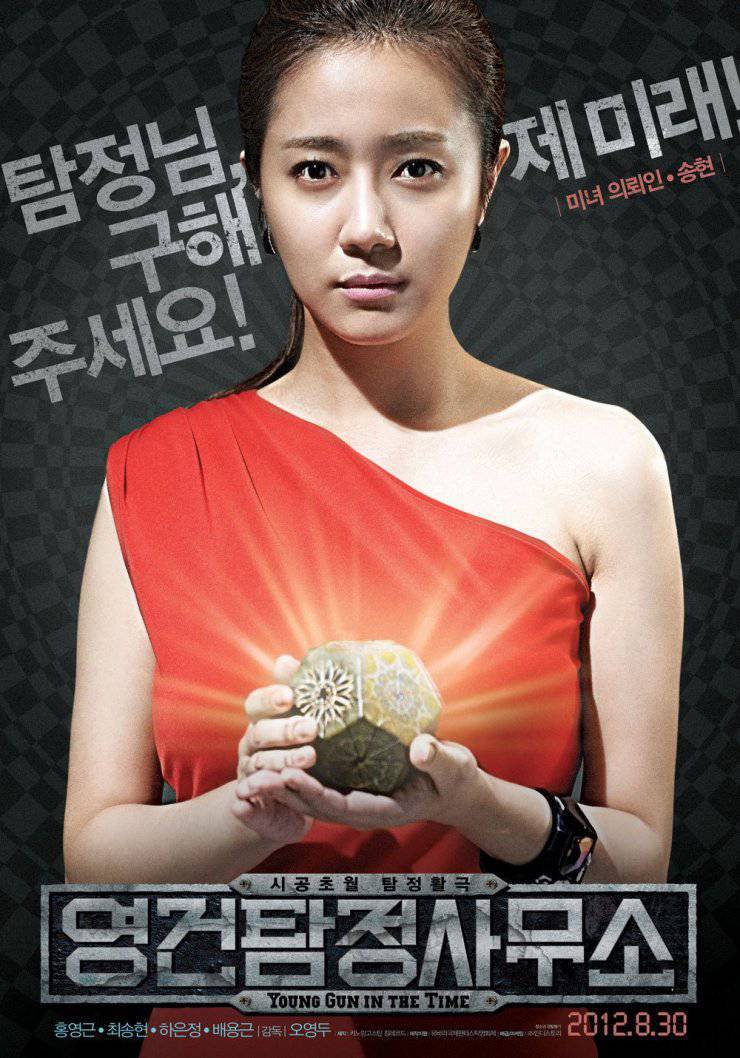 Movie: Young Gun in the Time
Revised romanization: Young Gun Indeo Taim
Hangul: 영건 인더 타임
Director: Oh Young-Doo
Writer: Oh Young-Doo
Producer: Nonoka Iwasaki
Cinematographer:
World Premiere: February, 2012 (Yubari International Fantastic Film Festival)Release Date: August 30, 2012
Runtime: 95 min.
Genre: Action / Sci-Fi / Time Travel
Distributor: IndieStory
Language: Korean
Country: South Korea, Japan


Plot
Detective Young-Gun (Hong Young-Geun) specializes in frivolous cases, due to his money woes. One day, a beautiful woman named Song-Hyun (Choi Song-Hyeon) comes to his office and asks Young-Gun to kill a man, but he refuses citing his profession's moral honor code. Nevertheless, Young-Gun is strongly attracted to the beautiful woman and follows her when she leaves his office.
Young-Gun then witnesses Song-Hyun getting killed in a car accident. He is traumatized over her death and decides to investigate her background.
Surprisingly, a woman, who looks exactly looks Song-Hyun, appears in front of Young-Gun. Young-Gun knows that the woman is Song-Hyun from 3 days in the future. Song-Hyun then asks Young-Gun to save her life and he accepts her request. Young-Gun has only 3 days to save her, but first he has to get a time machine.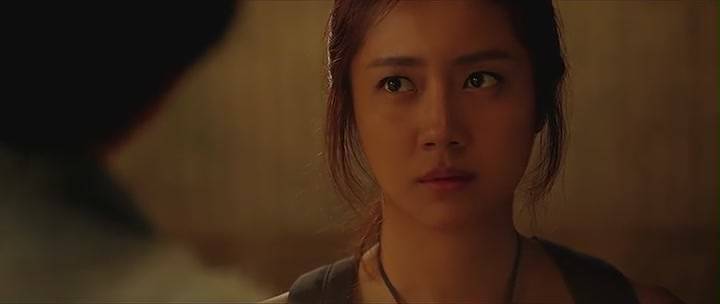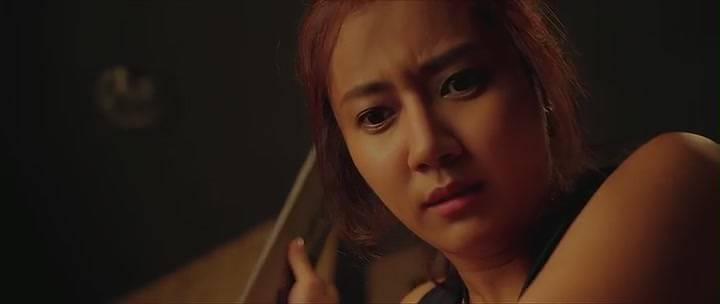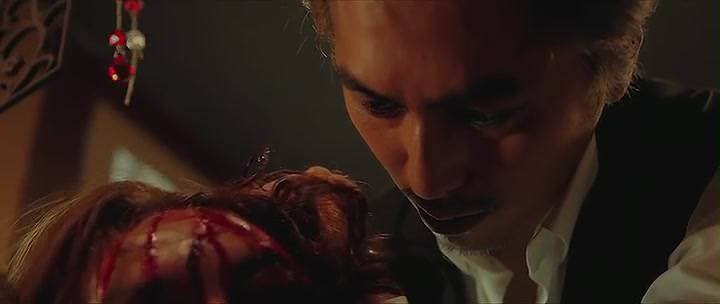 The Links to Movie:
Code:
---
filedwon.com

http://www.filedwon.com/srw7mgtm4alp/Young_Gun_in_the_Time_(2012).mkv.001.html

http://www.filedwon.com/4sst5mkwr3fl/Young_Gun_in_the_Time_(2012).mkv.002.html



blitzfiles.com

http://www.blitzfiles.com/odin02riy7uk

http://www.blitzfiles.com/zn01dlh1esxz



HenchFile.com

http://www.HenchFile.com/zvp9kedn2u39

http://www.HenchFile.com/nhfdwki9dz8o
---